Meeting of tourism operators about the upcoming season.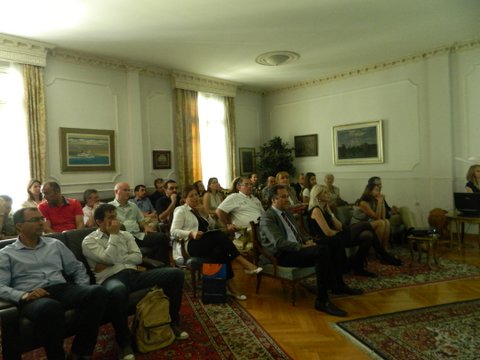 In the frame of preparation for the upcoming summer season, on the 27th May 2013, General Consulate of the Republic of Serbia organized a meeting of tourism workers from Serbia and Greece. Meeting was organized together with YUTA and with the support of the economic departman of the Foreign Ministry of Greece in Thessaloniki.
The commemoration of victory over fascism in World War II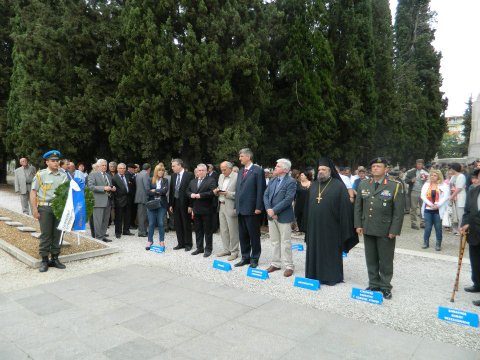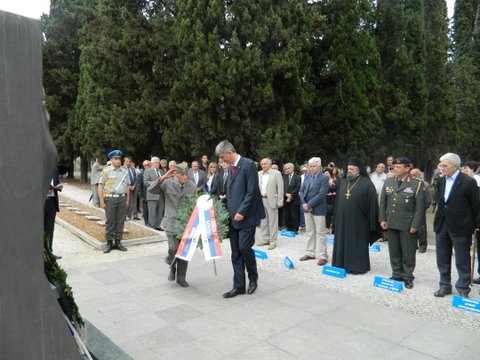 Anniversary of the breakthrough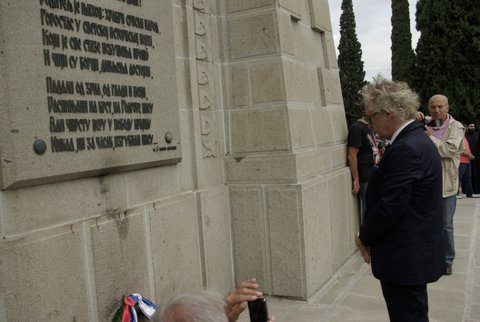 A commemorative ceremony of the 95th anniversary of the breakthrough of the Thessalonika front took place on the 28th September, on the Serbian and allied military cemetery Zejtinlik in Thessaloniki.

Anniversary of armistice day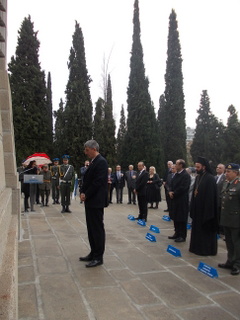 On the occasion of the 11th November, the Day of the signing of the Armistice in World War I, it was organized the laying of wreaths on the memorial of the Serbian military cemetery in Zeitinlik.
Visit of H.H. Patriarch Bartholomew to the Serbian military cemetery Zejtinlik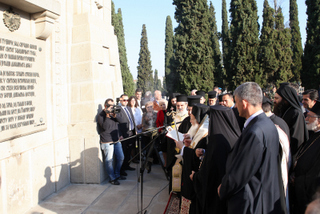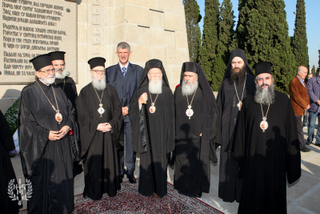 His Holiness the Ecumenical Patriarch of Constantinople Мr. Bartholomew, within the five-day visit to Thessaloniki (19th to 23rd Octobre), visited the Serbian military cemetery Zejtinlik on 22th October, where he was received with military honors.
Photo - Exhibition in Archaeological Museum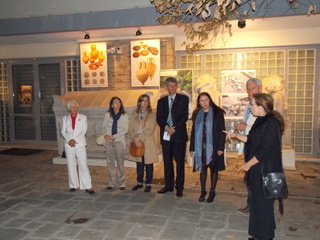 A photo exhibition of the National Museum of the Republic of Serbia "Central Balkans between the Greek and the Celtic world, Kale-Krševica 2001.-2011" was opened in the garden of the Archaeological Museum of Thessaloniki, on the 10th of October.

St. Sava's Celebration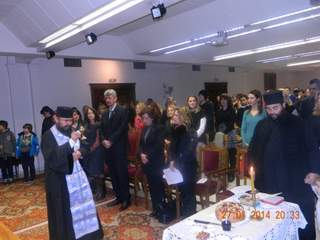 Serbian school "Sveti Sava" in Thessaloniki, Katerini and Leptokari, with the cooperation and assistance of the Consulate General of the Republic of Serbia, celebrated school Slava St. Sava, presenting various recitation-music program on the 27th January in the premises of Thessaloniki Metropolis.

Exposition "Thessaloniki in Great War, 1914-1918" - Vafopulio Center, Thessaloniki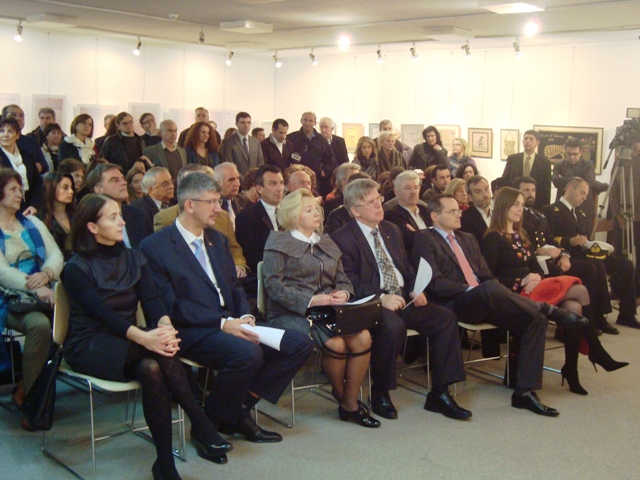 S T A T E M E N T
On the occasion of an accident that occurred on the night between 1st and 2nd December in place Ksirokrini, near Thessaloniki, when 13-year-old girl, a citizen of the Republic of Serbia was tragically passt away, collective of the Consulate General is in the constant contact with mother and family of the deceased, with the greek authorities, as well as with people of good will from Serbia and Greece, who offered their help, for transfer of the remains of the victims and her burial in the Republic of Serbia.
In the coming days Consulate General will inform on the progress of this process through its website.