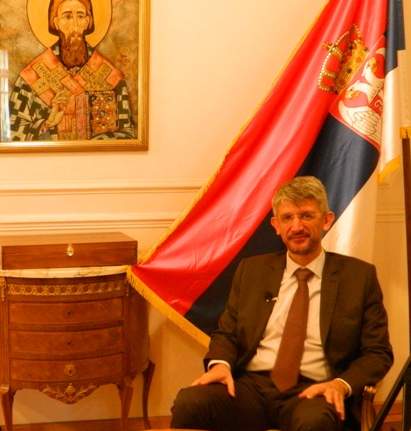 Dear Friends,
Thank you for visiting the Consulate General of the Republic of Serbia in Thessaloniki.
If you are living in Northern Greece you may contact our Consulate for any kind of inquiries about Serbia and for consular services including visas.
The Consulate General's website offers a wide range of information on its consular, social, political, economic, commercial and cultural activities. Downloadable forms to simplify administrative procedures, as well as information about Serbia may also be found on the official website.
I hope that exploring the Consulate General's website will be a practical and enjoyable experience. Please feel free to contact us if you have any suggestions, comments or questions on. If you wish to realize a project with Serbia content and require the assistance of the Consulate General, do not hesitate to contact us, as we are always receptive to fresh ideas and willing to discuss the possibilities of an eventual collaboration.
Best regards,
Sinisa Pavic
Consul General