From 17-18 of March in Thessaloniki was held the Greek- Serbian business forum, at which the Serbian economic delegation presented the development projects and the investment potential, through presentations by representatives of the City of Belgrade, The Serbian Railways, the airport of Belgrade and Nis (as well as Banja Luka ), Air Serbia, Customs and other institutions.
The central part of the Forum, on 18 March in Grand Palace Hotel, attended about 450 participants, of which over 300 Greek and about 50 Serbian companies. The Forum was opened by the Ambassador of Serbia in Athens Mr. Dusan Spasojevic and from the Greek side Mihalis Constantinos, President of the Union PK Greece. Also present were the Minister of Internal Affairs of Greece, Panagiotis Kurumblis and his deputy, Minister of Macedonia and Thrace M. Caruha as well as other representatives of local authorities and economic institutions of both countries.
The Forum was organized by the Greek-Serbian Chamber of Commerce in Thessaloniki, the Consulate General of the Republic of Serbia, the Central Macedonia periphery and the city of Thessaloniki, with the support of the chamber system of Serbia and the Ministry of Macedonia and Thrace and certain greek institutions (Helexpo, the Union PK, etc. ).
According to the president of the Greek-Serbian Chamber of Commerce, Kostas Georgakos, the forum was organized with the aim of improving economic cooperation and raising economic relations between Serbia and Greece to a new level, presenting business opportunities, investment projects and the banking system in Serbia, increasing the investments of Greek companies, presenting the potential of the port of Thessaloniki, as well providing immediate business meetings, through the B2B meetings which were held in the second part of the day.
On the B2B meetings, businessmen have had the opportunity for direct conversation in order to make contacts and explore mutual potential and the possibility of future cooperation.
The meeting was also attended by Consul General S. Pavic, Deputy Mayor of Belgrade, B. Milosavljevic, vice president of the Greek-Serbian Chamber of Commerce, Mr. Jovic, representatives of the chamber system of Serbia (Vice-President of the Serbian Chamber of Commerce M. Miletic, President of Belgrade Chamber of Commerce, Chamber of Commerce Nis, Sremska Mitrovica, Valjevo, Pancevo , Leskovac etc. ) of Serbian railways, of the airport "Nikola Tesla" and "Constantine the Great", customs administration, R. Serbia business delegation and the Consul Kolundzija, and from the Greek side, besides K. Jorgakos and M. Constantinos, Kiriaki (Voula ) Tetktonidou, Deputy of the General Secretary of the Ministry of Foreign Affairs of the Republic of Greece for economic cooperation, Deputy Mayor of Thessaloniki for development, Deputy of the Prefect of Peloponnese, director of the "Helexpo" Fair and others.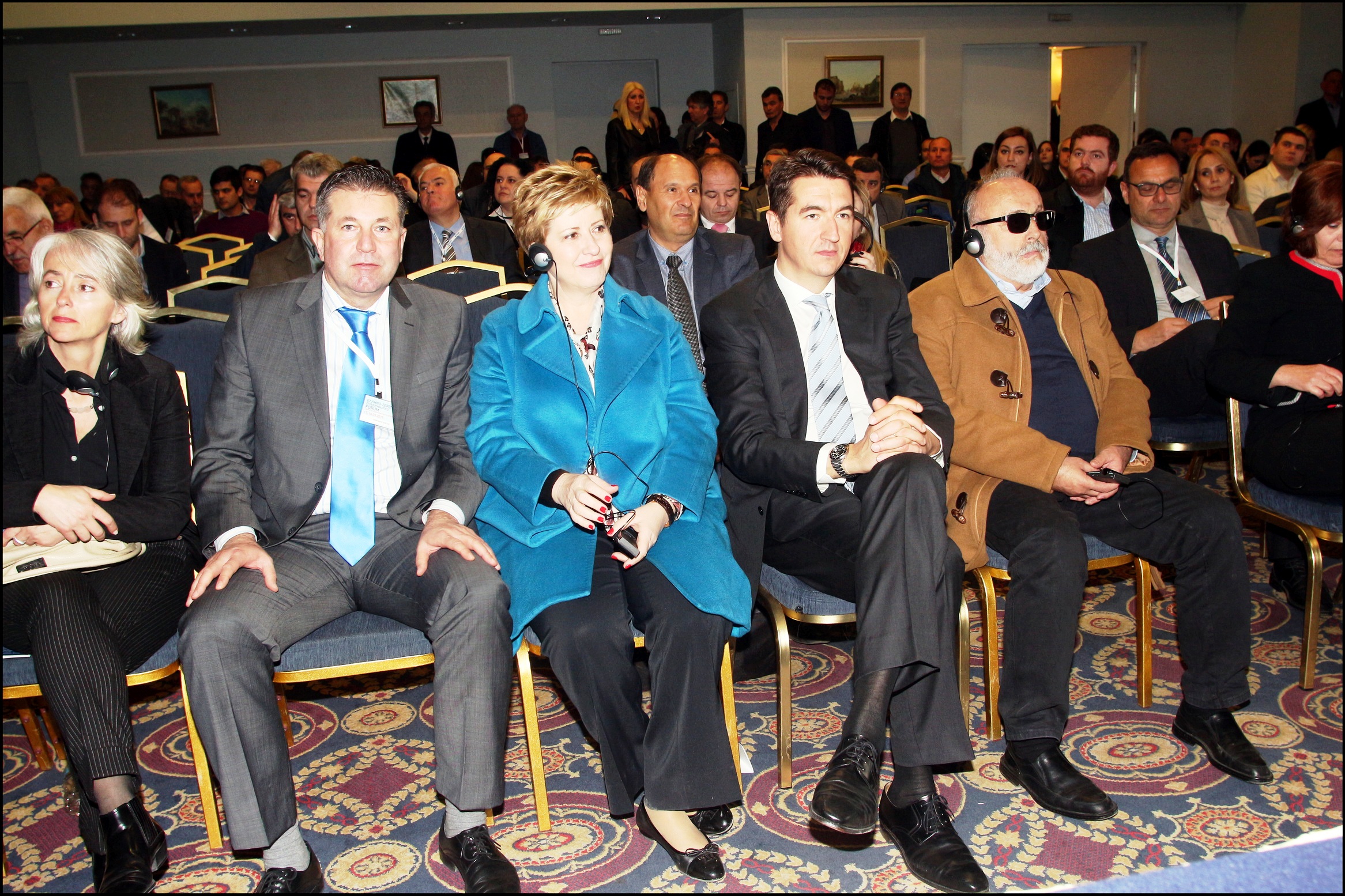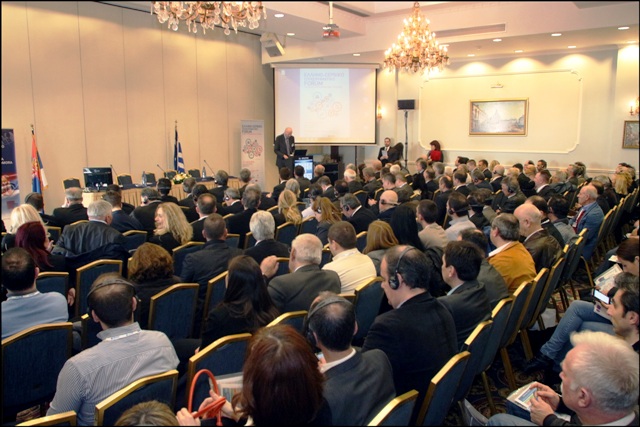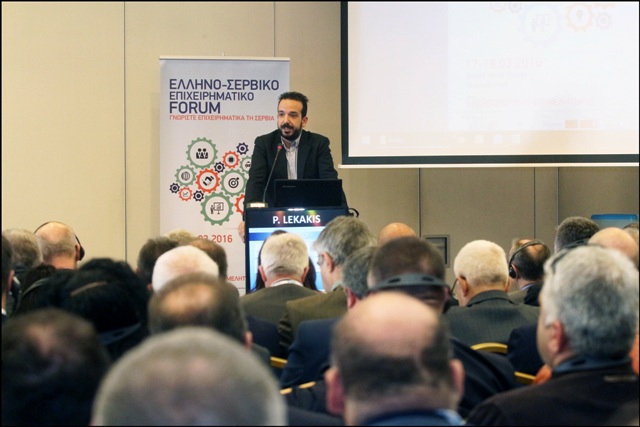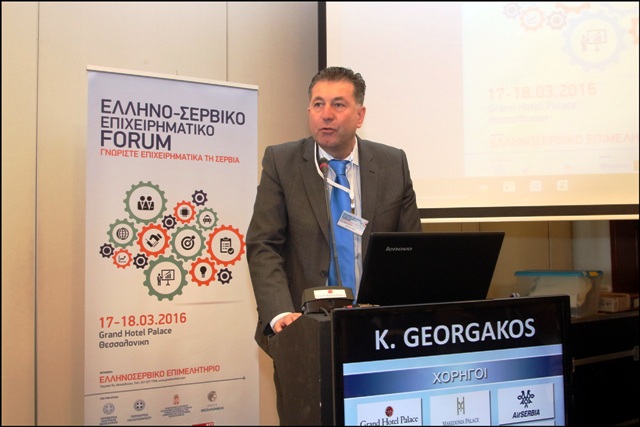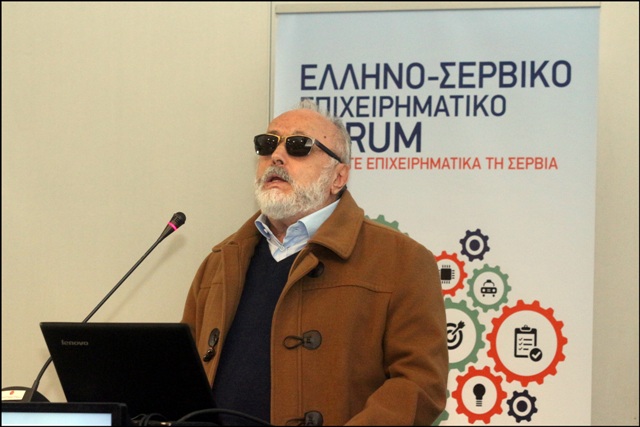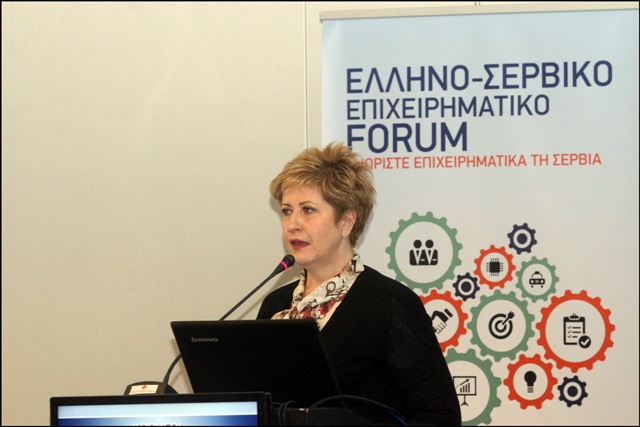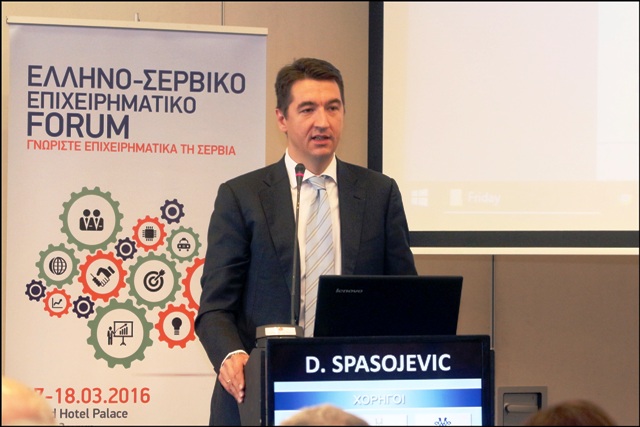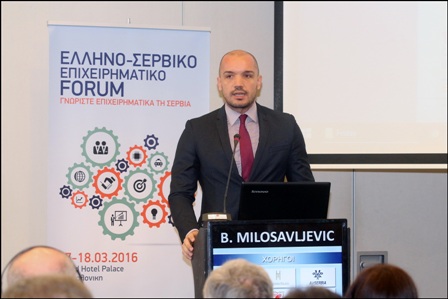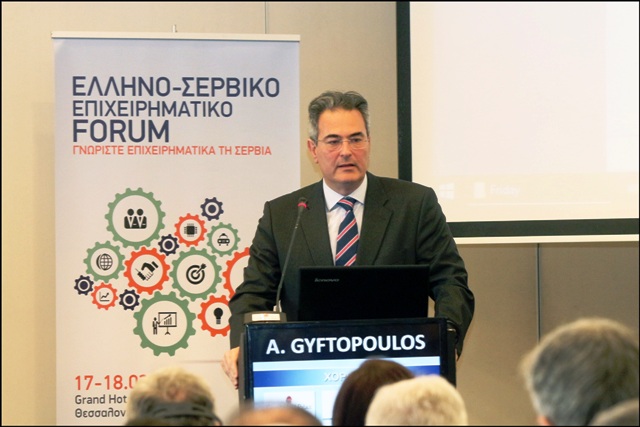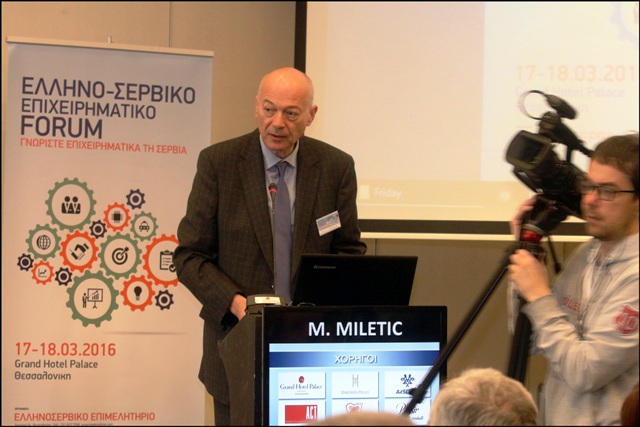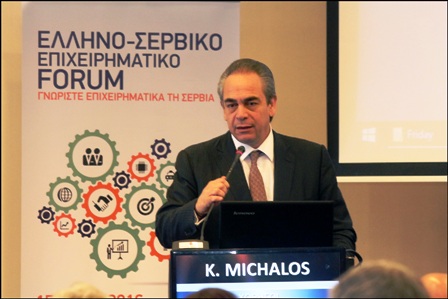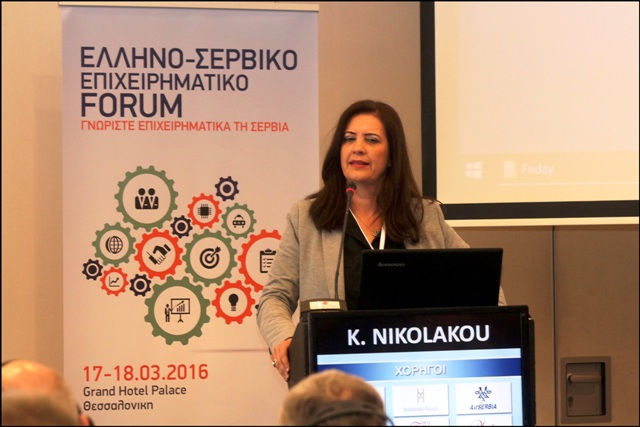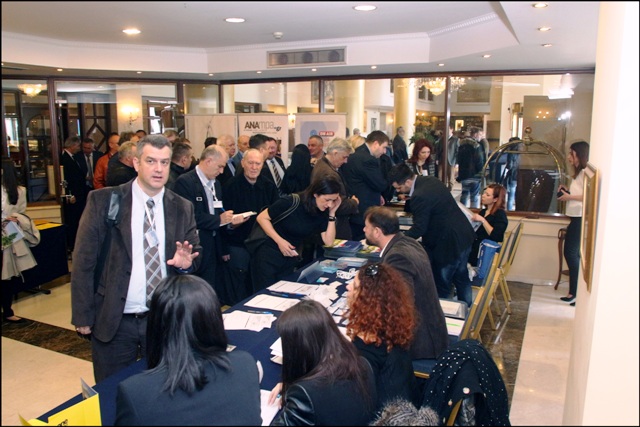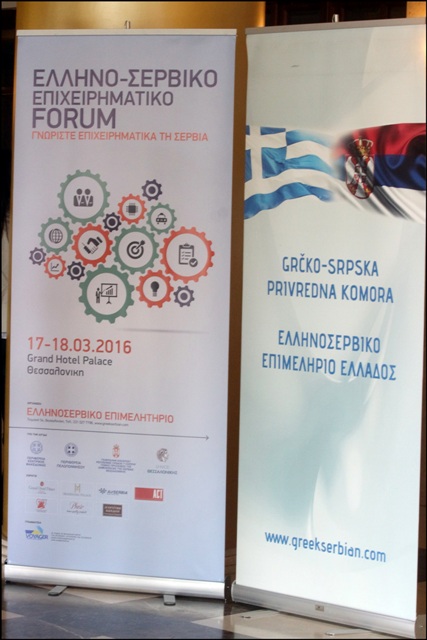 See the articles about the forum here:
http://www.studiob.rs/info/vest.php?id=135904
http://www.plusonline.rs/dr-dragan-kostic-ucesce-na-grcko-srpskom-poslovnom-forumu-veoma-korisno-za-nas-region/
http://www.naslovi.net/2016-03-18/studio-b/poslovni-forum-u-solunu/18199948